BerendBotje is a website that offers sailing trips in combination with boat rental in countries all over the world, with a focus on Europe and the Caribbean.
The website is connected to a Data API so that an up-to-date collection of sailing yachts is displayed on the website.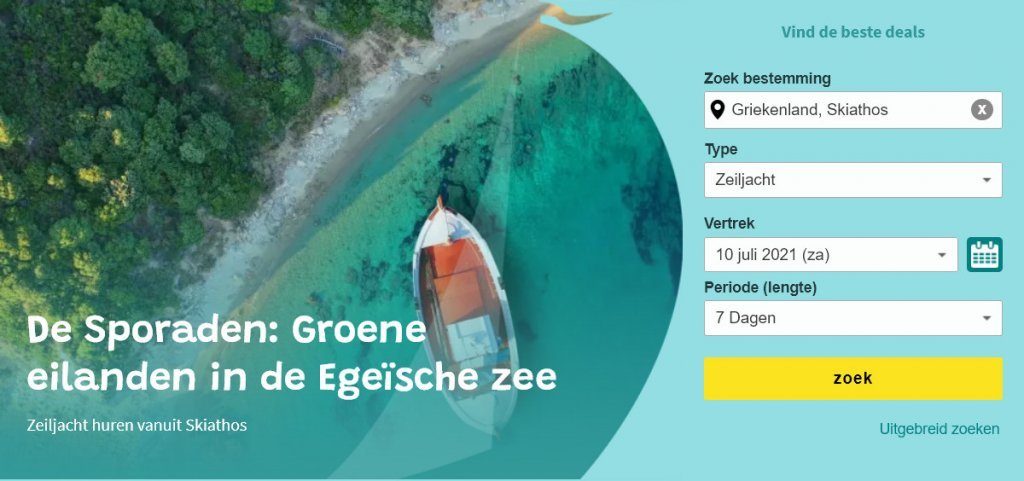 The search form in the header is always present, so that it is possible to start a search from any page. Relevant information is already pre-filled; on a page with information about Skiathos in Greece, for example, the country and location in the search form has already been filled out.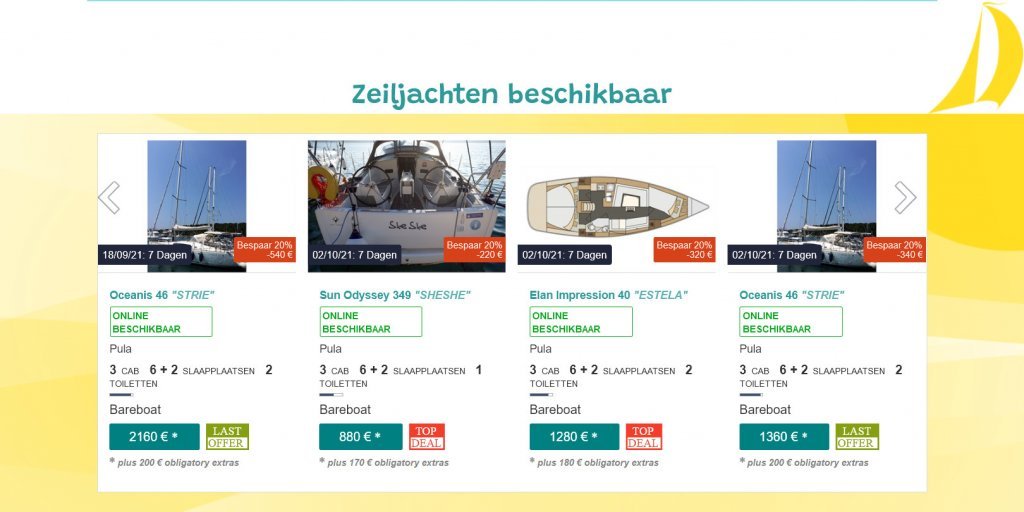 On the page of Pula in Croatia, top deals are shown for just that location.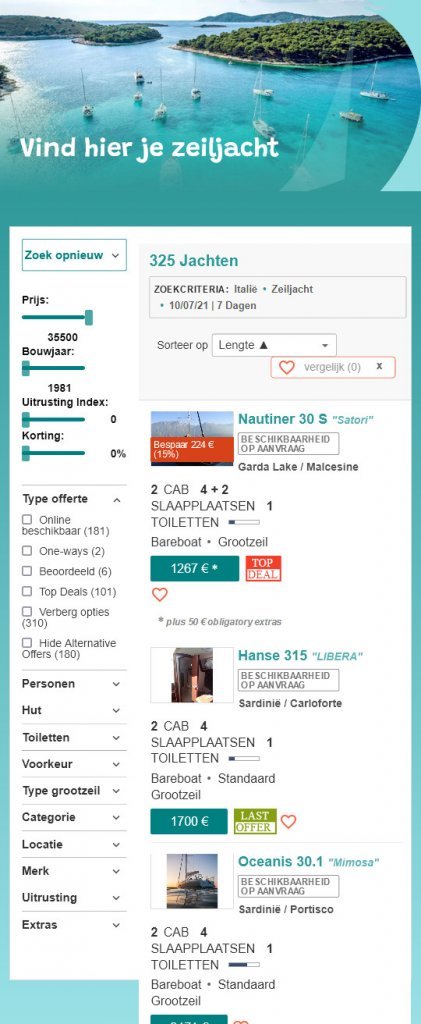 An extensive search for sailing yachts is possible as well.

The graphic design has been created with the integration of the Data API in mind, so that external widgets will fit seamlessly into the design of the website in terms of look and feel.