For hiking travel specialist Nunatak, Intakt has developed a new website (front end) and search functionality. The existing backend, CRM and existing data are connected to the CMS of Intakt.
By retaining the existing management system, it became possible for Nunatak to adapt the layout to the current standards (responsive), and to refresh the look & feel, without the need to learn working with a new system.
The extensive travel catalogue and image galleries that Nunatak has built up and developed during the years have been copied to the new website one on one.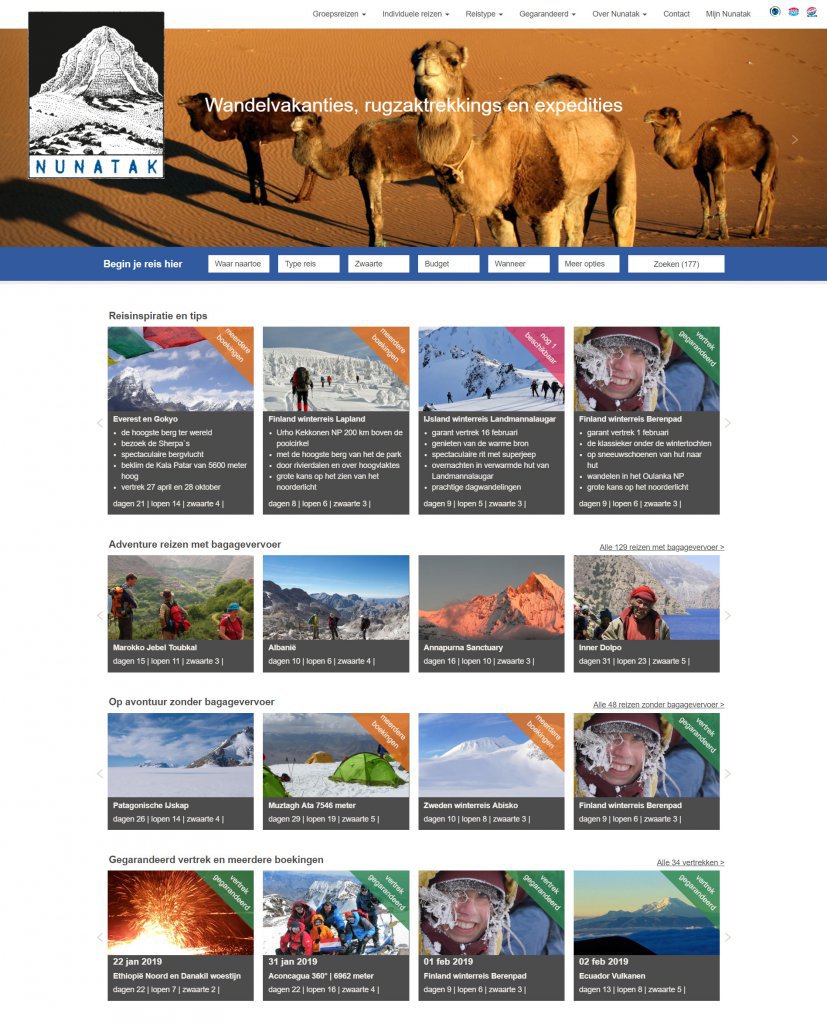 Well organized content
The detailed knowledge and extensive experience of Nunatak results in products with extensive descriptions, explanations and options. One of the challenges was to offer these product features to the visitors in a clear way.
A 'clean' quiet layout with a clear structure has been taken as a basis. A "sticky" block with a summary of travel details is permanently visible, and by never letting the navigation tabs scroll out of view, all information a visitor is looking for is always quickly available.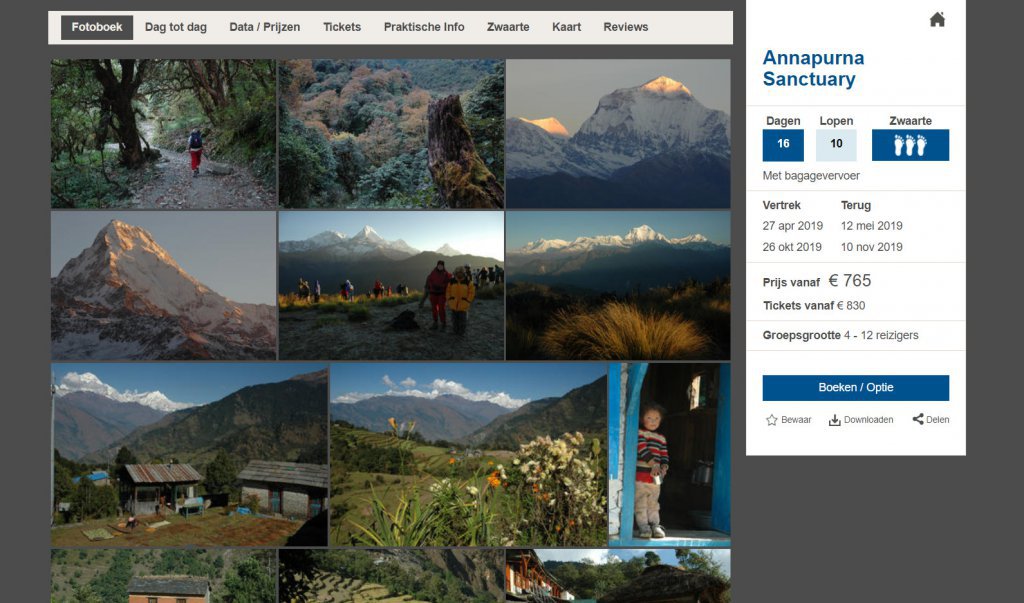 The appearance and functionality of the new website automatically adapts to the device the visitor is using. As a result, the website is now also easy to use on mobile devices. A number of improvements for mobile use are listed below.
The search results carousel responds to 'swipe' actions on devices with a touch-sensitive screen
The photo gallery only loads the images when the user wants to view them. This prevents unnecessary loading of bytes. Visitors with a data plan will appreciate this.
The arrangement of page elements is optimized for each screen. This makes the website easy to use on a phone
External css and javascript files have been merged and minified to reduce page loading time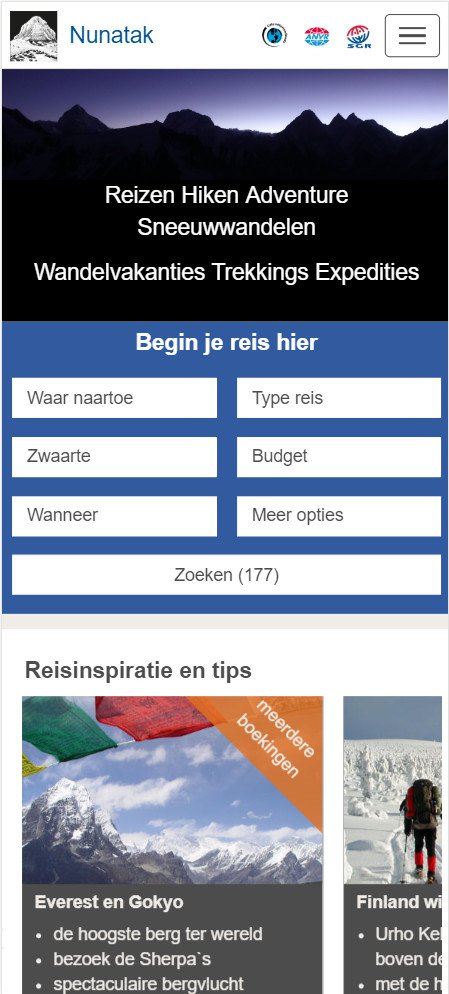 More possibilities
The connection with the Intakt CMS made it possible to expand the website with an advanced search functionality and tools for SEO optimization.