TopVillas is built with the Intakt CMS as basis with (the possibility of) a link to data in travel management system Jambix.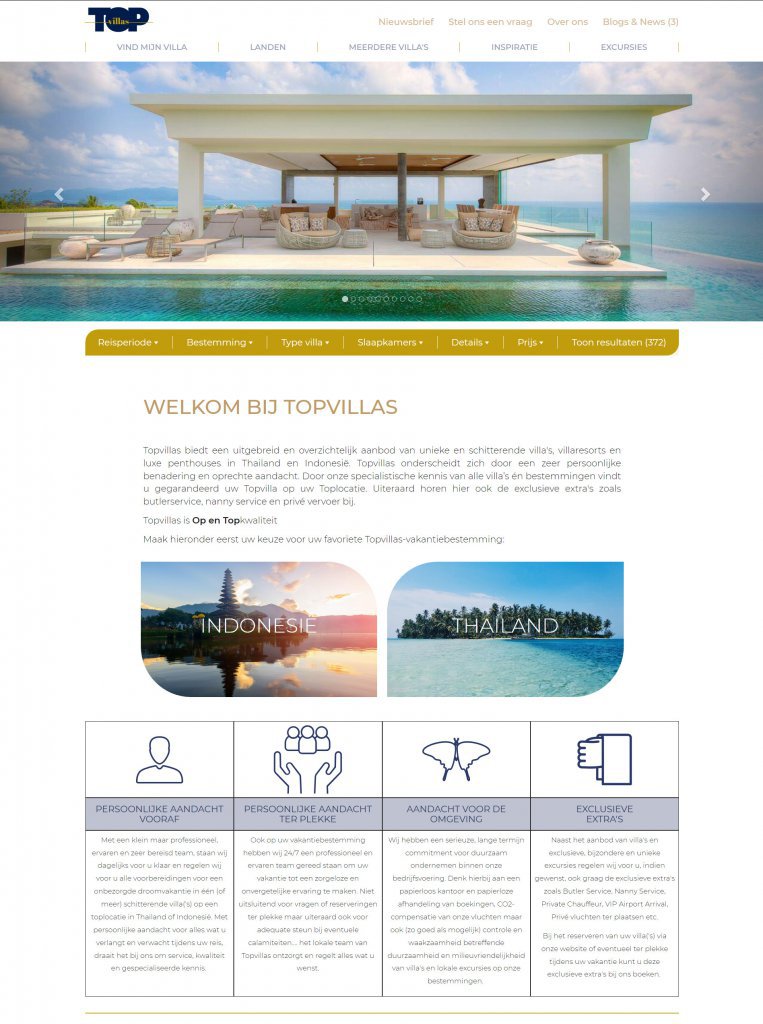 The website offers high-end villas and excursions in prime locations in Thailand and Indonesia. The design needed a clean "Magazine like" look, and of course suitable for both small and larger screens. (responsive).
At the launch of Topvillas, the catalog contained more than 350 villas, with the prospect that this number would grow. Efficient search functionality was essential.
Efficient search functionality
With every choice the visitor makes, the search filters are automatically updated. This way, the many options and possibilities are kept organized and easy to handle. A caching system ensures a fast response time of the server, so that the visitor can quickly and efficiently come to a choice.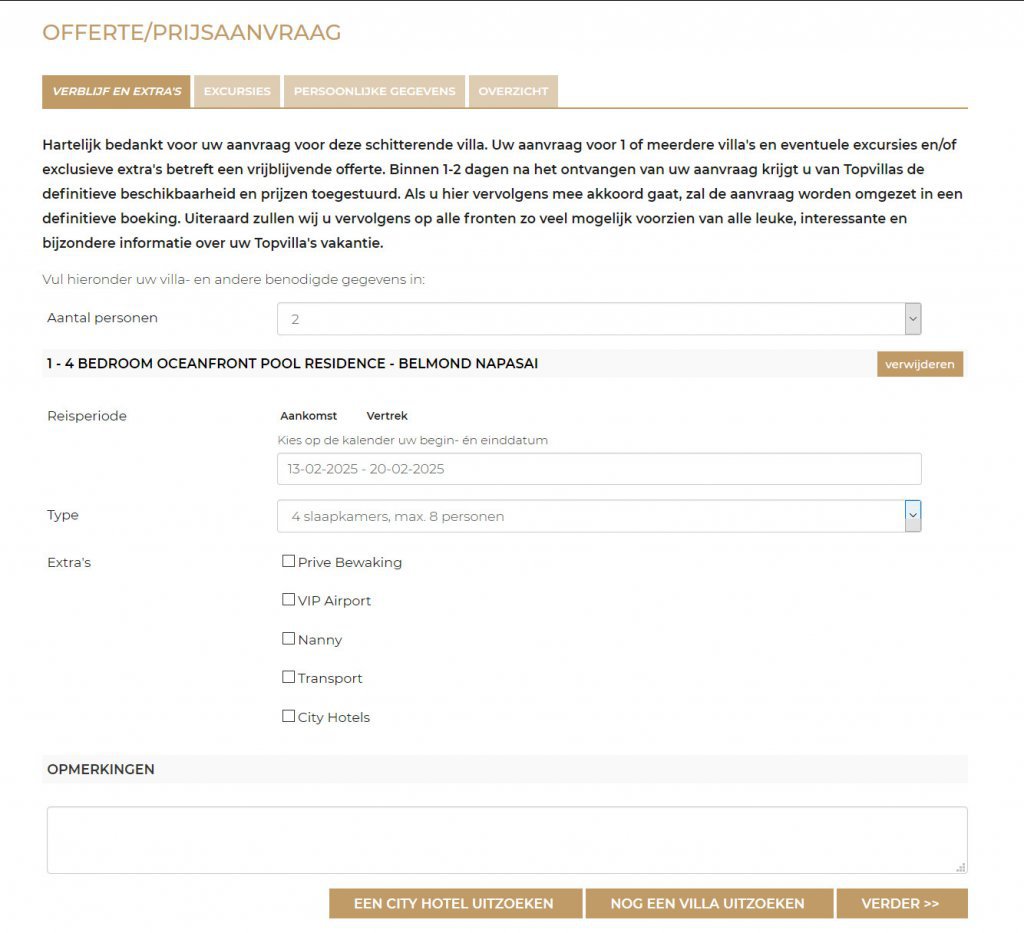 Finally, a price request can be sent by filling out a form.
Shopping cart
Several villas may be booked at the same time, and it is possible to book a hotel in a city after the booked period as well. These options are stored in the "shopping cart" where items are combined in one booking or request.