Waddenhoes gastenverblijven is a small-scale organization that offers accommodations and B&B. In order to keep the workload as low as possible, bookings are handled by an external service. For the visibility of the Waddenhoes guest house, Intakt has built a website that displays information about the guest accommodations and about activities in the surroundings.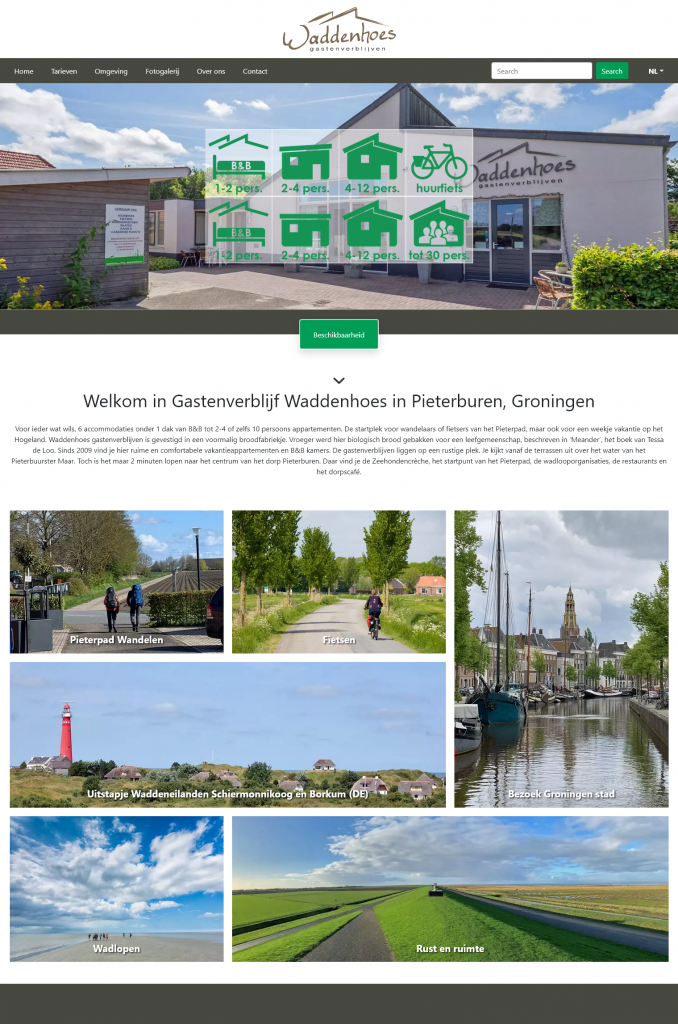 The clean layout is designed by the customer himself. Intakt has converted this design to HTML and connected it to the Intakt CMS, so that the customer can easily and efficiently do the content management.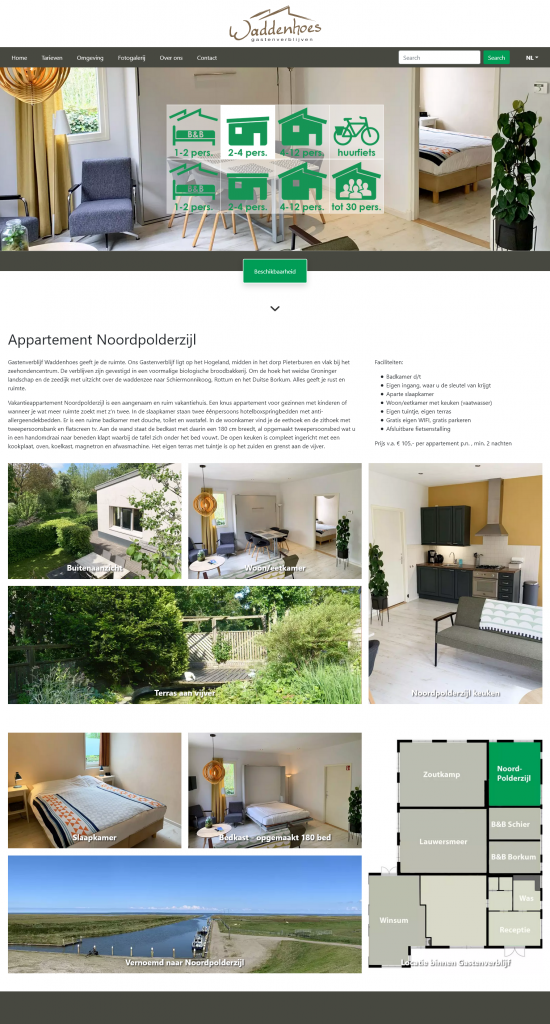 Information about the guesthouses can easily be found on the waddenhoes website, large photos immediately give a good impression of the apartment. A link to the external booking service is clearly present.

Pages with tips for activities in the surroundings of the guest house makes the website extra useful. Here too, large photos immediately give a good impression of what the activity is about. As a result, there is no need to maintain a lot of text.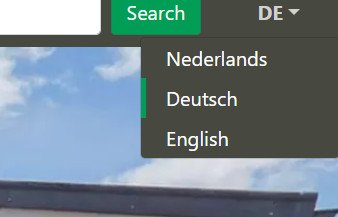 The website is multilingual. The language is automatically selected by the use of the url (.nl.com.de), but may be selected through a menu as well. The Intakt CMS has the option to automatically share non-text related elements, such as images and the layout of the menu, between the different versions of the website. As a result, only texts need to be translated, which increases the efficiency of content management.